Trellis Netting
Trellis netting is a solid versatile plastic mesh, designed to provide both vertical and horizontal support to climbing plants or vegetables and horizontal support to long-stemmed flowers.
Used vertically, it can support crops like beans and peas till the crops are at their heaviest and ready for harvesting.
Laid horizontally, Plant support Net in layes becomes a fairly effective guide to space-keeping in planting. Successive layers can be fixed at brackets with the continuing growth of plants. This method has been widely adopted by flower growers especially for long-stemmed ones like chrysanthemum, freesia and carnation.
Trellis netting is a clean, economical, harmless to delicate stems or leaves, and quite easy to fix. At the end of planting season, it can be quickly dismantled and rolled up for subsequent use.

All climbing plants and vegetables and long-stemmed flowers require support to encourage healthy growth. Trellis netting can be used horizontally or vertically. It is used horizontally by stretching it between uprights - for example, in the herbaceous border for delphiniums, chrysanthemums, alstroemerias, or in the vegetable plot for broad beans. It is used vertically on a frame or against a wall for runner beans, sweet peas, garden peas, cucumbers and clematis.
Material: LDPE/HDPE/
Mesh size: 130mm*130mm,100mm*100mm.
Net Width:1.5m-4.2m
Net Length:2m,5m,30m,50m,1000m
Color: Green, black, white, yellow
Weight/m2:8g,12g,20g,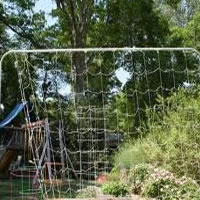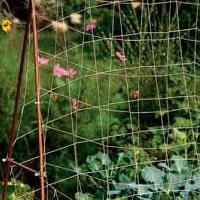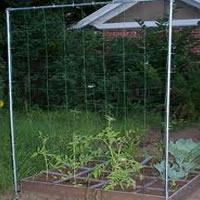 | | | |
| --- | --- | --- |
| Item No. | mesh | width |
| M-PSN-1/1515PE | 15cm X 15cm | 2m |
| M-PSN-1/1517PE | 15cm X 17cm | 2m |
| M-PSN-1/1010PP | 10cm X 10cm | 2m |
| M-PSN-1/1515PP | 15cm X 15cm | 2m |
| M-PSN-1/1517PP | 15cm X 17cm | 2m |